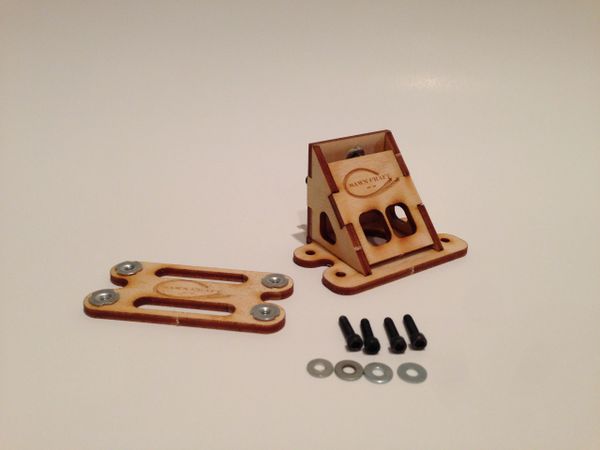 Sandwich Motor Mount
This motor mount provides a secure connection between your flat foam model and the motor. Through the use of included 4-40 hardware there is no gluing required to secure the mount to your model. The mount sandwiches the foam and holds tight giving you flexibility when you want to move components around.

All you need to do is glue the interlocking pieces together with some medium CA and you are ready to fly!
8x 4-40 hex bolts
8x 4-40 blind nuts
4x #4 washers
CNC-cut plywood motor mount pieces.
Reviews