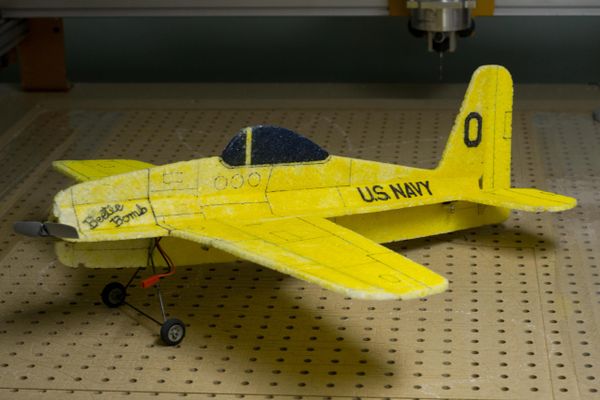 Outlet - Bearcat 24 BNF
This aircraft was built as one of the first production run's demo models that were flown by our factory pilots and as customer "try outs".  It has seen lots of flights and has had quite a few repairs done, but since the airframes are durable and the repairs done well it is difficult to find them!  This plane is featured on the Bearcat 24's product photos.
A bonus to this specific aircraft is that it has digital servos installed so the controls are much quicker and more accurate than with the stock analog servos!
For information about the FYF Bearcat 24 visit the product page here.
This is a completely built, bind-and-fly model and is ready for your battery!  This Bearcat flies great and is looking for a new hangar to call home!
The price has been adjusted to take the damage into account so you can purchase this at a great discount!
Note: Photos shown on this page the actual aircraft in this sale.  Shipping is unavailable so local pickup and delivery to special events are the method of delivery.  No warranty on flight performance or electronics is given for used models, but they have been tested and are working as mentioned in the listing.

Reviews