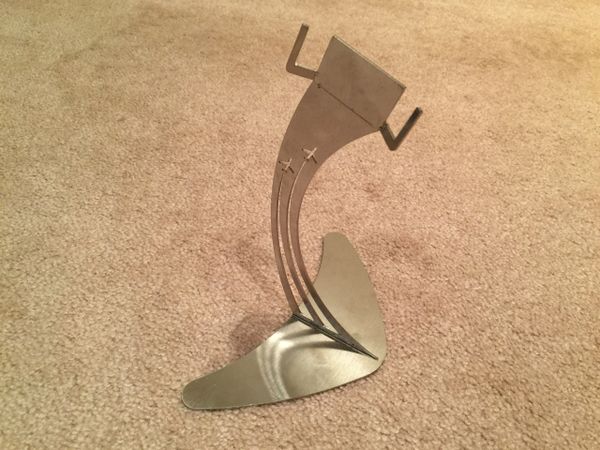 Model Display Stand
We needed a nice stand that would allow for our models to be displayed during events and didn't see anything off-the-shelf that would work for our planes so we decided to make our own!
These stands are laser-cut stainless steel. The stands feature adjustable "wings" that can be bent to widths between 0" and 0.5" wide to fit all of our micro fighters as well as Front Yard Fighters kits. Other manufacturers kits may also fit on the stand, but they are designed to work specifically for our products.
Product Specs:
Height: 8"
Base Width: 7"
Weight: 5.25 oz.
The display stands are shipped flat and require basic final assembly.
Note: If you adjust the wings too tightly for the area of the model that is inserted into the stand you may create impressions on the surface of the foam depending on the foam type. Adjust the wing width to be as loose as you can to preserve the appearance of the "gripping" area.
Reviews