Micro Electronics Completion Kit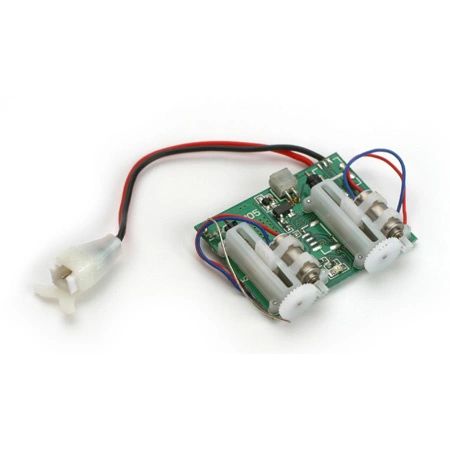 Micro Electronics Completion Kit
This kit includes the 1S "Brick" that contains the receiver, ESC, and servos as well as one battery, motor & gearbox, and prop. Combine this with either the kit or ARF and you have a complete model!
Parkzone Champ/Mustang Brick or equivalent

Parkzone Champ motor, gearbox, and prop or equivalent
1S 160mAh Lipo battery
Can be setup with either RET or Elevon control based on performance desired.
Reviews