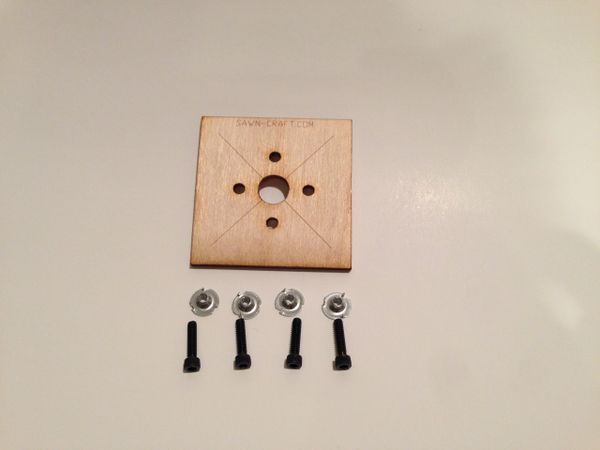 Flat Motor Mount
This motor mount can be used on many types of aircraft with ease. Simply insert the included 4-40 blind nuts into the pre-cut holes or drill your own holes to mount most park-sized motors.

All you need to do is glue the motor mount and airframe together with some epoxy or hot glue and you are ready to fly!
4x 4-40 hex bolts
4x 4-40 blind nuts
Laser-cut plywood motor mount pieces.
Reviews