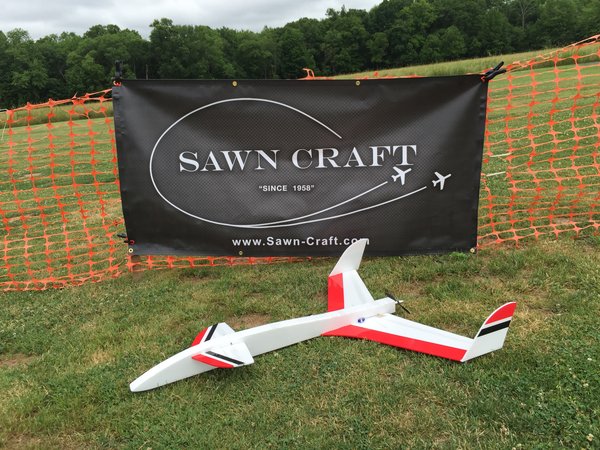 Aura
This surely is the most anticipated release of the year for Sawn Craft! After dozens of excited pilots asked "When can I get one?" we are happy to say that the time is now!
The Sawn Craft Aura is based on the original design by Rob Edmonds. Working together with Rob, we scaled his creation up and reworked the structures for foam and carbon construction. The result of the collaboration is an extremely light aerobatic canard model that is quick and easy to build as well as extremely fun to fly!
The Depron and carbon fiber strips are positioned in a way that creates a strong airframe that maintains a light wing loading. We all know, the lighter the aircraft is the better it will fly and this one surely delivers on that promise!
Building the Aura is simple as most of the components feature either tab-and-slot mating or are keyed in a way that won't allow the parts to be installed incorrectly! Basic building tools and some Foam-Tac are all you'll need to have your Aura ready to fly!
Lightweight and durable Depron and carbon construction
3S Brushless Power System
200W, ~50g Brushless Outrunner
Purchase our Aura Completion Kit

that includes all of the required electronics to get your model in the air!
Available in kit form only online, but Bind-and-Fly (un-decorated) is available for local pickup and at selected events!
This kit includes all CNC-cut foam, laser-cut plywood parts, carbon spars, all required hardware for completion, and a full-color assembly and instruction manual. View the instruction manual here: Aura Manual

Note: Photos shown on this page represent prototype kits that may have paint schemes (weathering, colors, etc.) differing from the production model. The production kit may vary slightly from the images shown, but are effectively the same aircraft.

Reviews